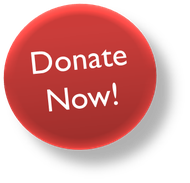 The Arthur Nagel Community Clinic has many opportunities for individuals, businesses, and churches who wish to give.  Please contact Chuck Lutke, Executive Director at 830-796-3448, executivedirector@nagelclinic.org for information about how you can make a difference for the community.
The $15 Campaign:   For just $15 every month, your support will help the Arthur Nagel Community Clinic treat low-income patients who have no health insurance. If 1,000 people pledged $15 every month--imagine how many people the Clinic could serve! Your gift of $15 helps pay for lab work for one patient.  The Clinic's prior Executive Director, Bruce Hanks, was the first to sign up. Follow his lead and join the Clinic and its friends who are working together to make Bandera County healthier!
Cash contributions are always welcome and may be made online ... just click the donate tab at the top of the page.  You may also send a check or money order to:
Arthur Nagel Community Clinic
P.O. Box 519
Bandera, TX 78003
Memorials and Honor Gifts:  Honor or make a memorial gift for a friend or family member.  Make your gift and send information about the person you wish to honor.  We'll send you a thank you and notify the person (or for memorial gifts, a family member) of your gift.
AmazonSmile is a way you can help the Arthur Nagel Community Clinic. When shopping online, don't forget that Amazon will donate 0.5% of the price of your eligible AmazonSmile purchases when you shop at AmazonSmile at smile.amazon.com for Arthur Nagel Community Clinic. Amazon will ask you to pick from a list of charities you support and look for Arthur Nagel Community Clinic. Click on it and you have painlessly helped the clinic! Funds go directly into the clinic's account.
Legacy Giving enable you to make the Clinic your beneficiary of your will, trust, IRA or other retirement plan, life insurance policy, or charitable remainder trust.  You may also choose to leave the Clinic specific assets such as personal property, real estate, stocks, or bonds.  Contact the Clinic for more information.